For Kids
Find out what activities we offer for kids
For Schools
Find out what we can do for schools
For Everyone Else
Find out what else we offer
Resources
Find educational tools and videos
We are a leading provider of inspirational, hands-on environmental education; nationally recognised, bespoke grounds development and wildlife fun and experiences for young people. With our unique and proven mix of knowledge, training, experience and passion, we can bring wildlife and the environment to life for you.
Established in 1999, our ethos is simple… through the passion and motivation of our team we encourage children and young adults to get involved in the future protection and conservation of their local environment. Gus chose the name Earth Calling after the obscure spacey electronic opening track on Hawkwind's awesome 1972 classic 'Space Ritual' album….not a lot of people know that.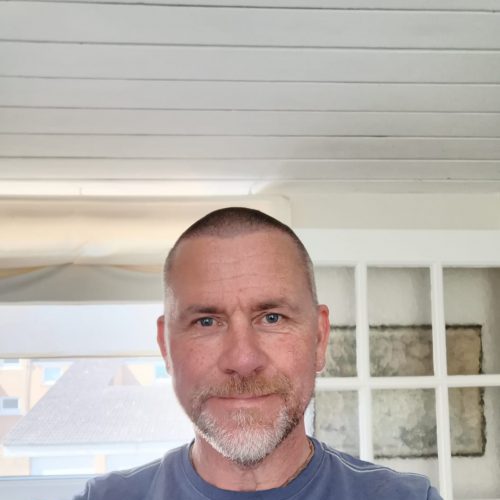 Angus Egan
Founder
Gus started Earth Calling in 1998. He training as a chef, ran a pub and worked in a laboratory before he chose to follow his true calling. He studied conservation management at college, and becoming a senior leader with the Wildlife Watch, and through this initial involvement in environmental education that led to the formation of Earth Calling, and he hasn't looked back since. Gus loves beaches, boogie boarding and snowboarding, old trees, foraging, JRR Tolkien, science fiction movies, tattoos the mighty Hibees and above all his gals (Lisa, Nomey and Feebs). Trivia fact...Gus once played bass in Edinburgh punk band 'State Oppression', has been chased through the dense Sumatran rainforest by 2 extremely large adult male orangutans and looked into the eye of a very large humpback whale...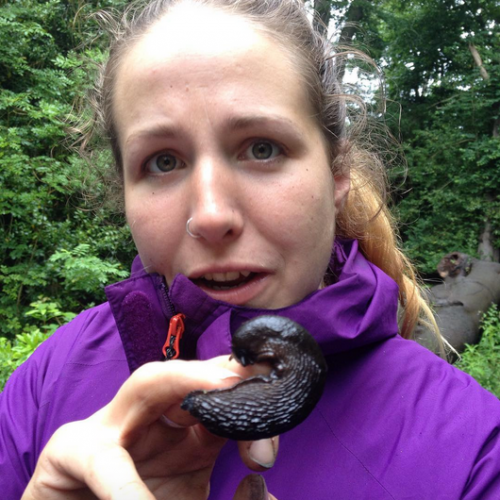 Izzy Jones
Senior Environmental Educator
Izzy spent most of her childhood running round fields, jumping in rivers and living in one particularly beautiful willow tree, as well as making friends with a small holly bush on her way to school. After deciding that she wanted to save the world, she completed a Masters in Environmental Sustainability, alongside working as a baker and a nanny. After volunteering with Trees for Life and the National Forest, she found her way to Earth Calling, where she hopes to inspire others with her love for the environment and wild places. One of her favourite pastimes is wild swimming, and she isn't fazed by the Scottish climate, having once swam in a glacier lake in Canada. She dreams of one day being deserted on an island to really test out her bushcraft skills!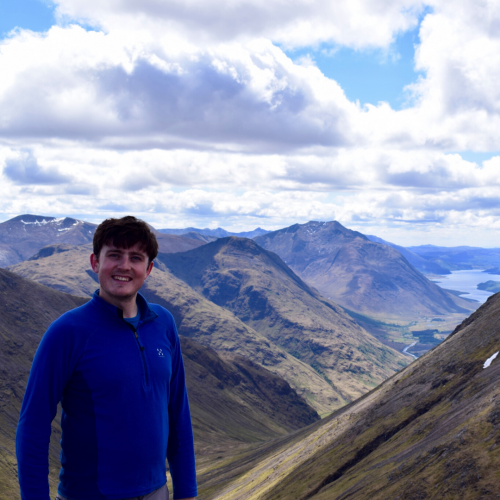 Matt McDonald
Senior Environmental Educator
Matt studied Geography and Politics at University before travelling the world as a ski instructor. He joined Earth Calling as a volunteer in May 2018 and then started working in April 2019. Matt's favourite wildlife encounter was coming walking underneath a hanging sloth in the Panamanian Rainforest. He loves the hills and can be found roaming around the Pentlands on the weekends. Matt's ultimate wildlife dream is to one day see a Kakapo (The world's only flightless parrot) in real life. And his favourite Earth Calling activity Matt loves building maps, and enjoys nothing more than making some 3D treasure maps of the woods.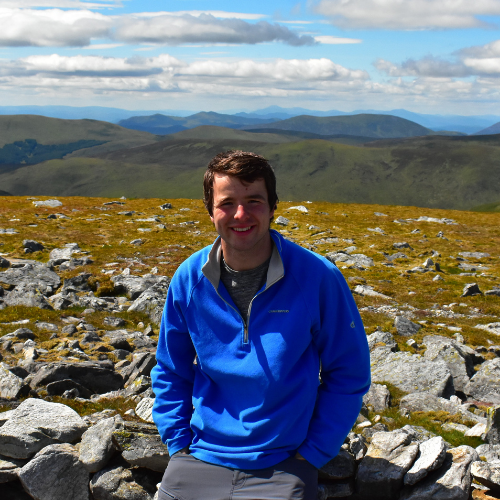 Fraser Dunmore
Senior Environmental Educator
Fraser joined Earth Calling as a wee bairn in 2007, he was in the wildlife club for serval years before going off to high school. While in High School Fraser came back to Earth Calling to Volunteer at the wildlife clubs, it started off just being one a week but growing to be two-three a week, when Fraser left school he went to college to study Furniture Craft and on his day off he worked for Earth Calling. He went off in 2018/19 to travel all around Australia and live in Switzerland. When he came back he was eager to get back to Earth Calling again. Fraser's favourite wildlife encounter was watching turtles laying eggs on a beach in Exmouth Australia. He loves rambling around the hills and he is currently working on climbing all the Munros in Scotland and achieving his Mountain Leader Award. His favourite Earth Calling activity is building fires or whittling, and loves playing spotted!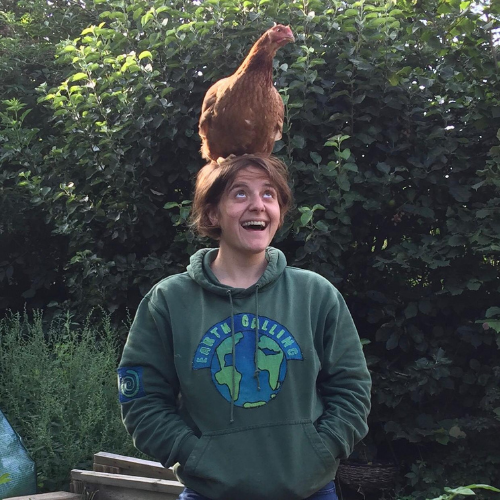 Gonda Metzger
Environmental Educator
Gonda was born in the Netherlands where she was introduced to all year camping just after she was born. She enjoyed the sight of nature from the kid carrier on the back of her mum. When she was seven she moved to Scotland. A real Mecca for outdoor lovers. She enjoyed all the corners of Scotland., excavating a dolphin skeleton, bouldering on Shetland, watching Gannets, Puffins, Eagles and Cetaceans. She loves wild swimming and outdoor cooking but still hates uphill walking due to her Dutch flatland roots. And she loves to hang out with her 5 chickens.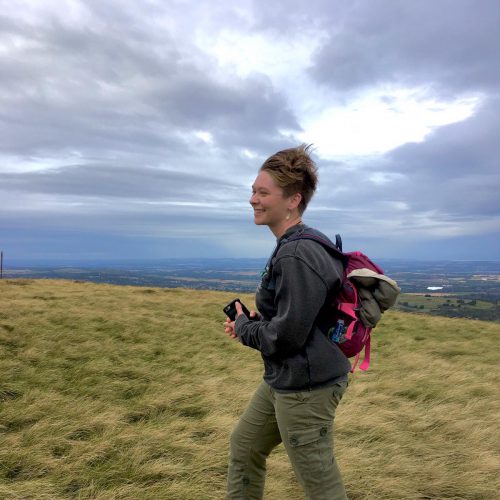 Katie Hay
Environmental Educator
Katie comes from the quite hot coast of Georgia in the USA, where she spent many summers (and springs and falls and even winters, because it's always warm and never snows) leading camps on beaches, catching sharks and frying the occasional fish. She loves to write and draw and has a very useful degree in Art. Now she spends her time here waiting for a proper thunderstorm and making up stories for her MSc in Creative Writing at the University of Edinburgh. She has worked for Earth Calling since August 2019 and loves a good ramble through anywhere with dirt.
Ailsa Miller
Environmental Educator
I've been with Earth calling for a long time - I started as a member in p4 and never really left. I like all animals, but my favourites are the slimy and scaly ones. I have lots of pets, from snakes to spiders, and I like to learn about native bugs we find in the clubs. I love it when the clubs do some conservation, like cleaning rivers or removing Himalayan balsam, but you can't beat a bushcraft session by a campfire. In the future I hope to study zoology and evolution, thanks to Earth calling inspiring my love for nature.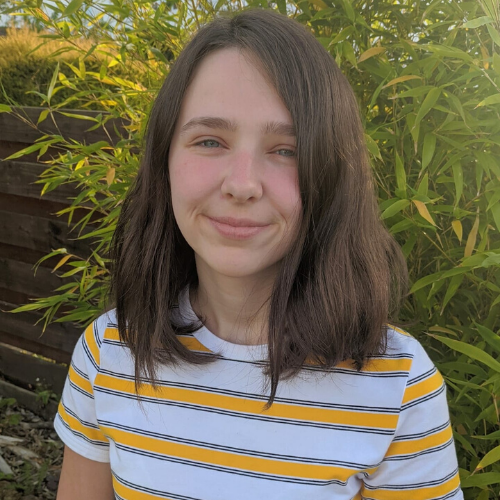 Fearne Halcrow
Volunteer Educator
I joined the club when I was in Primary 5. I had fun learning about the nature and playing wildlife games. I had always said that I wanted to help at Earth Calling once I went to high school and eventually volunteered in S3. I am now working towards my Silver Duke of Edinburgh award and using my wildlife club hours for my volunteering section. I love helping the younger members of the club with their learning and activities. My favourite activities involve creating things, so its great fun to help the members build shelters and make artwork when we visit the woods, beach and river. In my spare time I love to draw, paint and sew and when I leave school I'd like to study biological science then go into medicine or forensics.
People say the nicest things
I have been a part of – or connected to – earth calling for 13 years now. I can honestly say it is the most positive, caring and funny group I've ever been a part of and I've loved every minute. Not only has it taught me so much about nature and the wildlife I live so close to; but the people working, volunteering and taking part in the clubs have helped me be a happier, kinder and more considerate person. Waiting excitedly for the next time I can run around, climb a tree and get myself covered in leaves with the club.
Earth calling is an extremely supportive and inclusive club where children's emotional and physical needs are considered. My boys have consistently loved going for many years and their knowledge of local wildlife and nature is amazing thanks to Gus and his team.
I have worked with Earth Calling for many years across a range of schools in Edinburgh both in developing our grounds and educating pupils. Earth Calling are a great asset to have as part of the school community, unique in what they do. Pupils always look forward to the EC sessions, whether it be identifying flora and fauna or building small fires. They have become part of our school curriculum which all pupils experience.
We have been doing some amazing stuff with Earth Calling over the last school year. We have built fires, put up and down tents, map read, paced, put up trangias and cook on them. Learnt about plants and much, much more. The staff have a wide range of knowledge on many different aspects of nature and the outdoors and have a great rapport with the children. Earth Calling is inspirational, exciting, challenging and the most important part ..it's fun!
Earth Calling was always great fun and encouraged me to care about the wildlife in my local parks and woods. The club instilled in me a curiosity about nature and it's lovely to see that same curiosity being sparked in children across Edinburgh. I look fondly upon my time with Earth Calling and all the fun stuff I got to do.
Earth calling lets you get outside, have fun and get dirty!
Taking part in Earth Calling clubs and holiday activities is always such a joy. Gus and his team do an amazing job of getting the best out of every child and inspiring a love and curiosity for wildlife. It's amazing to watch them gain an appreciation for the natural world that is often right on their doorstep.